8 days in Germany – a week in Tunisia by Yasmine Dhrioua
It all started by a meeting in ATACJL association in Hammam Sousse. We flew from Monastir to the airport of Düsseldorf. We were a group of ten young adults with our leader Chokri. The 2nd September 2019 we arrived safely. Well, it wasn't tiring as it was supposed to be, but it was an exciting day. We were so excited and eager to see the country and meet the German people.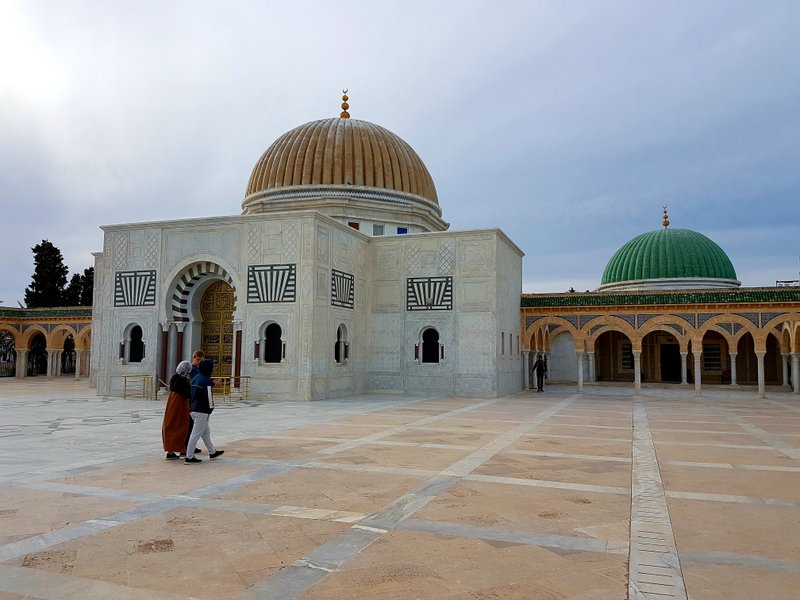 We arrived to Vlotho at around 9 PM, we had our snack and met Navina; the responsible in Germany. The next day, we hanged out to a beautiful place called Bad Oeynhausen. It is calm, clean and amazing. At midday, we met the German youth group at lunch time. They were ten as well. We got acquainted, then the workshops started and they were a great fun. We learned a lot as we shared plenty of things and played games together. Actually, the workshops were interesting, varied and very useful for us. The topics were mixed and varied. I really enjoyed every workshop and every meeting. I will never regret this experience where I met people that I call my best friends now. We have a lot of memories and experiences that we will always treasure and never ever forget. I am personally glad I created friends for life. They will always be on my mind and heart. Vlotho was one of the best places that I've visited, it was breathtaking. We went to Berlin, too. We split into groups and had the city tour without forgetting to have pictures. Now I badly miss all of the German group as well as the Tunisian. We were a family. The last day in Berlin was the farewell day and it was the worst day in my life because I hate goodbyes in general.
Days and months… and then it's the 16th November, Saturday was a great day as we met our German friends in Tunisia: Navina the leader, Sarah my best friend, Alex, Toni, Niko, Jonas, Eva, Helen, Nesin and Mina the stylish girl came. My friend Hela and I were waiting for them in the airport. They came; finally, we were very happy and eager to meet them. Our friends came to Hammam Sousse to stay in the Dreams Beach Hotel. We spent the whole week in the hotel together; we had a lot of workshops, meetings and discovered the city of Hammam Sousse together. We hanged out to many places and had a lot of fun together. We visited Monastir and the city of Kairouan. We visited Tunis, the parliament, the medina and Sidi Bousaid. The Tunisian people invited the German people to our homes. Sarah, Jonas and Toni visited me; Oussama invited Niko to Eliam; Isra and Ramzi invited Helen and Alex; Ahmed and Mina were together; Nesin was with Khaoula and Eva was with Hela. Our memories will never die. We laughed together, cried together as well. The last day, Navina's eyes were filled with tears; I cried too by the end of the wonderful last night we spent together. A party was held as a goodbye party. We shared many things about our cultural heritage (e.g. our dance, our music types, our clothes). By the end, we exchanged gifts and promised each other to come back again one day! I would like to thank you all for the unforgettable memories. I am writing this article about the exchange program with tears, because I miss you all so much.
Yasmine Dhrioua is a Tunisian participant of the project "Living and Shaping Democracy" at GESW and ATACJL. She teaches English at Ecole Les Lauréats and she has her own English club in Sousse.
The exchange program is part of the German-Tunisian Transformation Partnership and supported by the German Federal Foreign Office.
Respect and much love to both the German and Tunisian people.
To Chokri Jegham and Navina Engelage
Chokri Jegham, the responsible of the Tunisian group. I would never thank him enough for his kindness, guidance and hospitality.
Navina Engelage, the responsible of the German group and the most adorable girl I've ever met in my life. Both of Chokri and Navina did their best to make the two exchange periods of the program the best memory ever.